---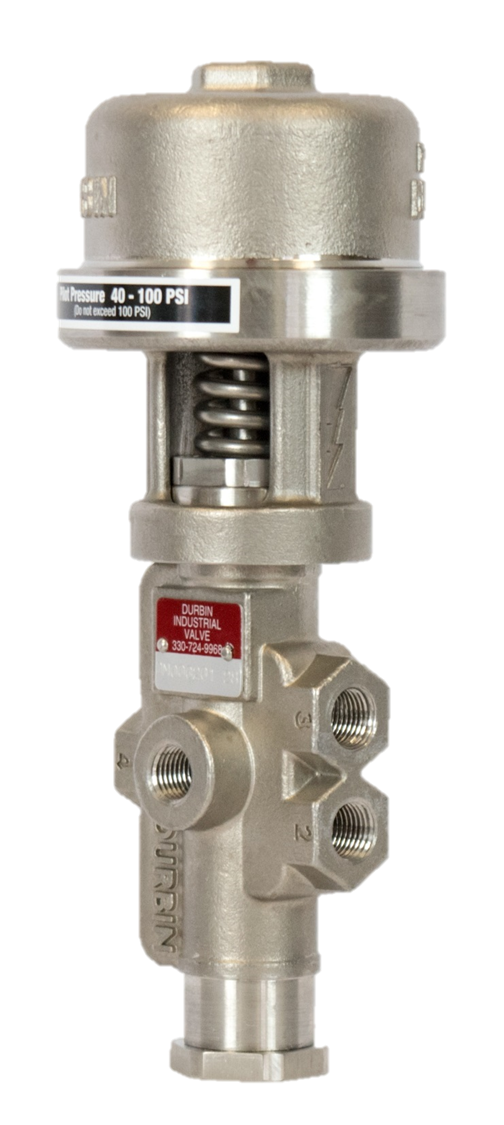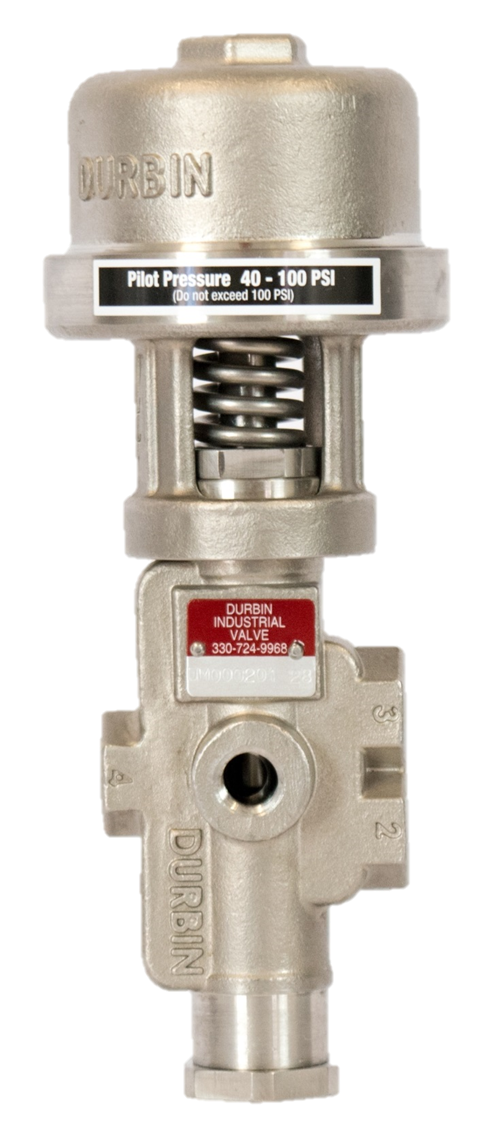 Function: 4-Way
Action: Configuration dependent
Actuation: Pneumatic
Pilot Range: 40-100 psi (2.8-6.9 bar)
Sizes: ¼" (DN 6 )
Pressure Ratings: Up to 225 psi (16 bar)
Temperature Ratings: -20°F to 200°F (-26°C to 93°C)
Connection Style: Threaded (NPT)
Seat Type: O-ring
Leakage Rate: ANSI/FCI 70-2 class VI
Cv: Maximum of 2.4
Media: Inert gas, air, and most hydraulic media
Overview:

The Durbin 4-way spool valve is a two-position, pneumatically-shifted and spring-returned valve to serve your double-acting cylinder and other motion-control hydraulic and pneumatic needs.
Materials of Construction:

The Durbin 4-way spool valve is constructed of 300 series stainless steel to protect against the damaging effects of corrosion. All wetted components are constructed from corrosion resistant materials (CRAs) or are high grade elastomeric materials.





Application:

This valve series is ideal for applications where a high cycle life and repeated positive shutoff is required for your motion-control needs. This cylinder top design increases efficiency over its diaphragm-actuated or manually-actuated competitors.
Subscribe
Enter your email address to subscribe to this blog and receive notifications of new posts by email.
Copyright 2018 Durbin Industrial Valve, Inc