---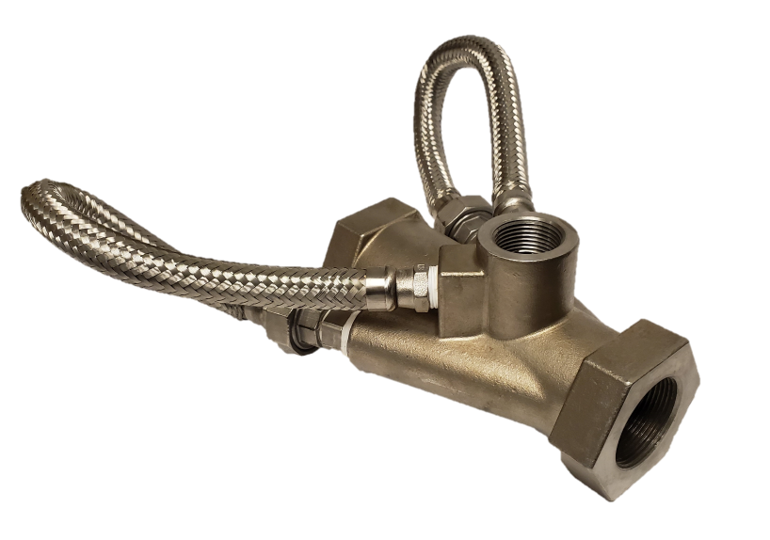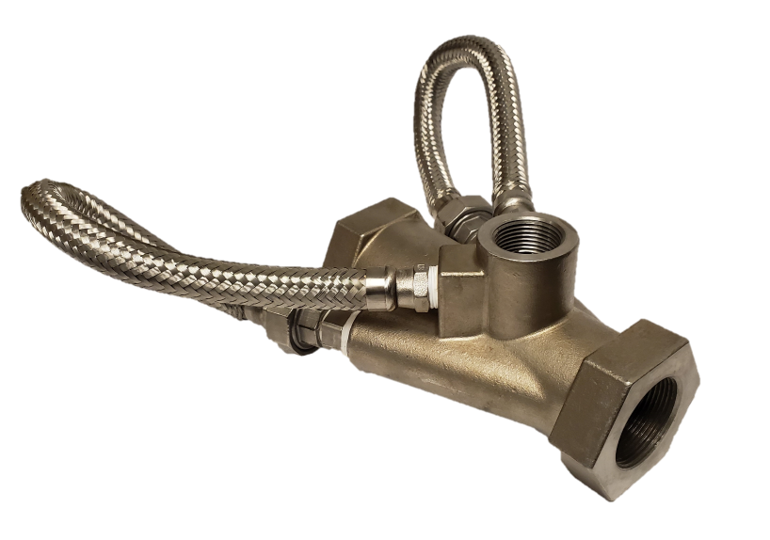 Function: Vacuum
Action: N/A
Actuation: N/A
Water supply pressure 50-180 psi (3-12 bar)
Sizes: Inlet 2", Outlet 1-1/2"
Pressure Ratings: Body housing 500 psi (34 bar)
Temperature Ratings: -40°F to 450°F (-40°C to 231°C)
Connection Style: Threaded (NPT/BSPT)
Seat Type: N/A
Leakage Rate: N/A
Cv: N/A
Media: Most process fluid types; gas, liquids and steam
Overview:

The Durbin In-line Vacuum Generator (IVG) has changed the world of vacuum generation. The unique design allows for an "In Line" approach to pulling vacuum over the traditional side pull as is found with most commercially available localized vacuum generators. The ability to be "In line" reduces piping components, reduces vacuum time, reduces required fluid pressure and eliminates down time associated with clogged jets or injector venturis.
Materials of Construction:

The IVG is completely manufactured from stainless steel components. See cut sheet for parts breakdown.
Application:

The In-Line Vacuum Generator is designed for applications where localized vacuum generation is required. Typical installations include tire and rubber products which desire the press bladder or bag to be drawn in after the completion of the cure. After the main blowdown, the high pressure fluid (typically water) is injected through this device instantly pulling a vacuum THROUGH the main drain valve and piping. This unique ability allows for fast, efficient and "clean" evacuation of pressure and foreign debris from the vessel being evacuated. The large vacuum chamber and open construction allows for debris to pass completely through the device and will not become clogged as many other vacuum devices on the market today.
Traditional Piping for Vacuum Generators
Subscribe
Enter your email address to subscribe to this blog and receive notifications of new posts by email.
Copyright 2018 Durbin Industrial Valve, Inc