---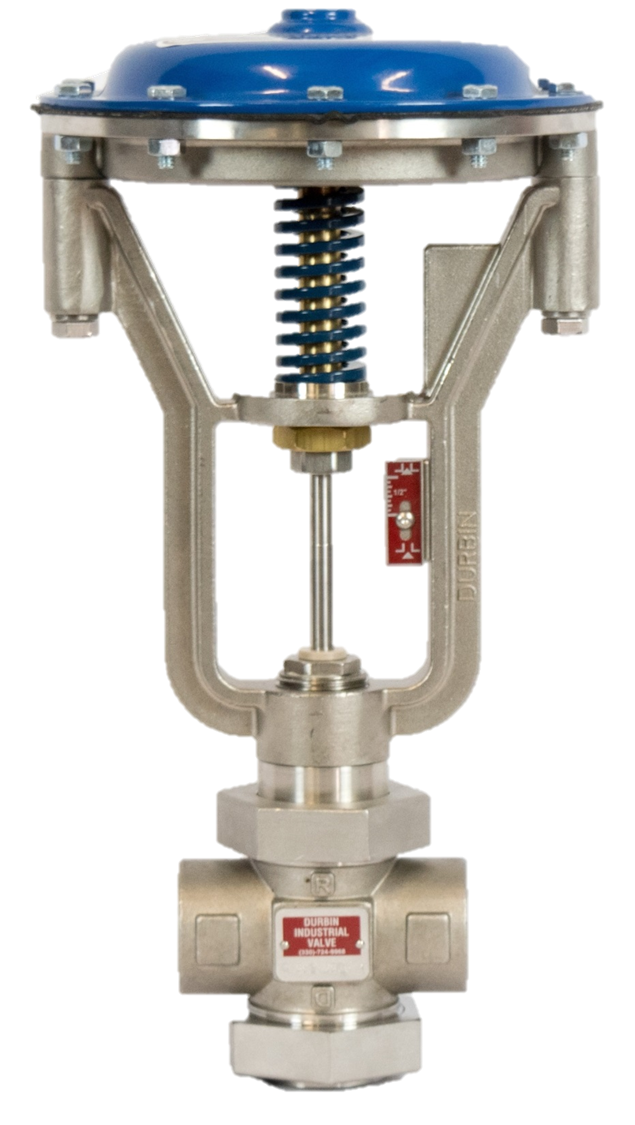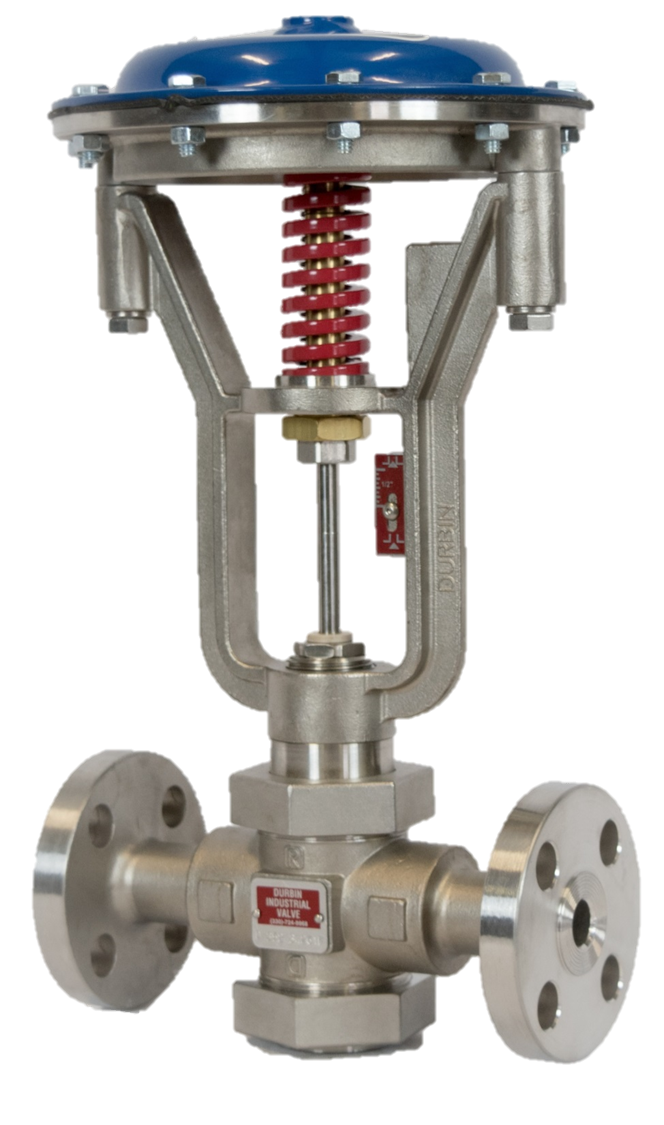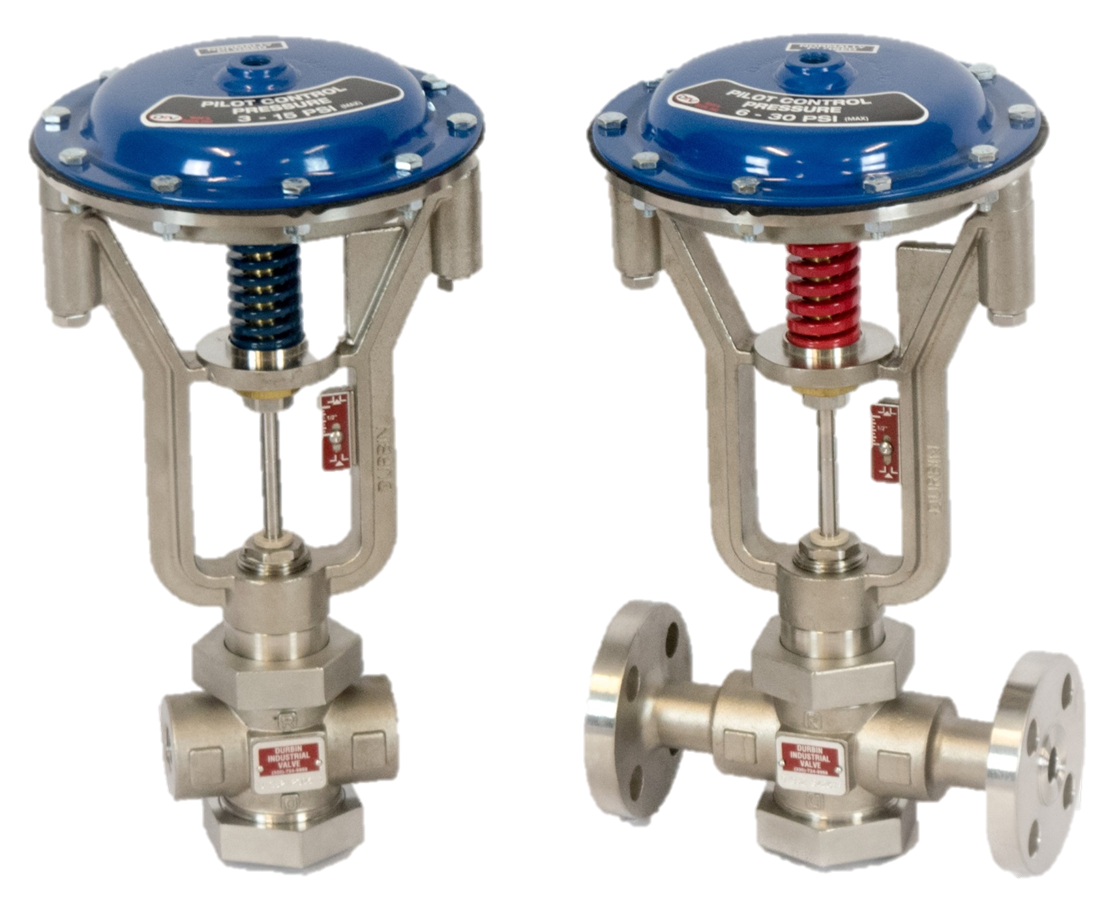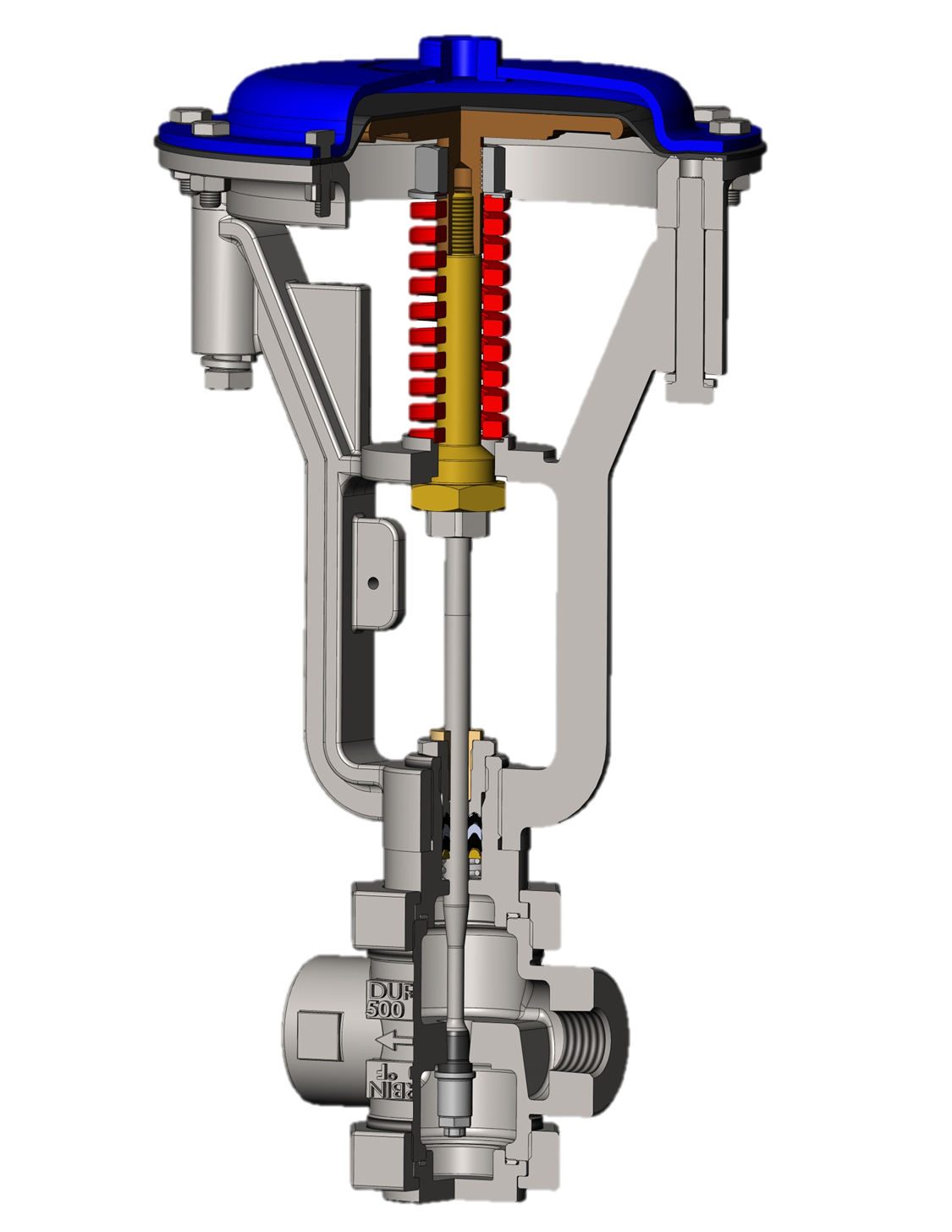 Function: Control
Action: Normally Closed
Actuation: Pneumatic
Pilot Range: 3-15 psi / 6-30 psi (0.2-1.0 bar / 0.4-2.0 bar)
Sizes: ½", ¾" (DN 15 to DN 20)
Pressure Ratings: Up to 500 psi (34 bar) ASME Class 300
Temperature Ratings: -40°F to 450°F (-40°C to 231°C)
Connection Style: Threaded (NPT/BSPT) & Flanged (B16.5)
Seat Type: Soft Seat
Leakage Rate: ANSI/FCI 70-2 class VI
Cv: Maximum of 3.2
Flow Characteristics: Linear/Equal percentage hybrid
Media: Most process fluid types; gas, liquids and steam
Overview:

The Durbin Low-Flow control valve (LF ™) is engineered to provide accurate control of low to high pressures and/or temperatures while maintaining high energy efficiency and providing a long service life.
Materials of Construction:

The Low-Flow's wetted components are made entirely from corrosion-resistant materials. The valve body, actuating stem and seat are all constructed from stainless steel. The valve seal is made from a durable thermoplastic that withstands high temperatures and extreme process conditions. Packing consists of a strong PTFE material.
Application:

The LF ™ is great for applications where precise control needs to be maintained from low to high temperatures and pressures using the same valve. The unique flow profile allows for very tight control up to 60% of travel then tapers quickly to allow for a large ramp rate. This type of profile allows this valve to be used in a wide variety of applications where tight control and quick fill times are needed.
Subscribe
Enter your email address to subscribe to this blog and receive notifications of new posts by email.
Copyright 2018 Durbin Industrial Valve, Inc