---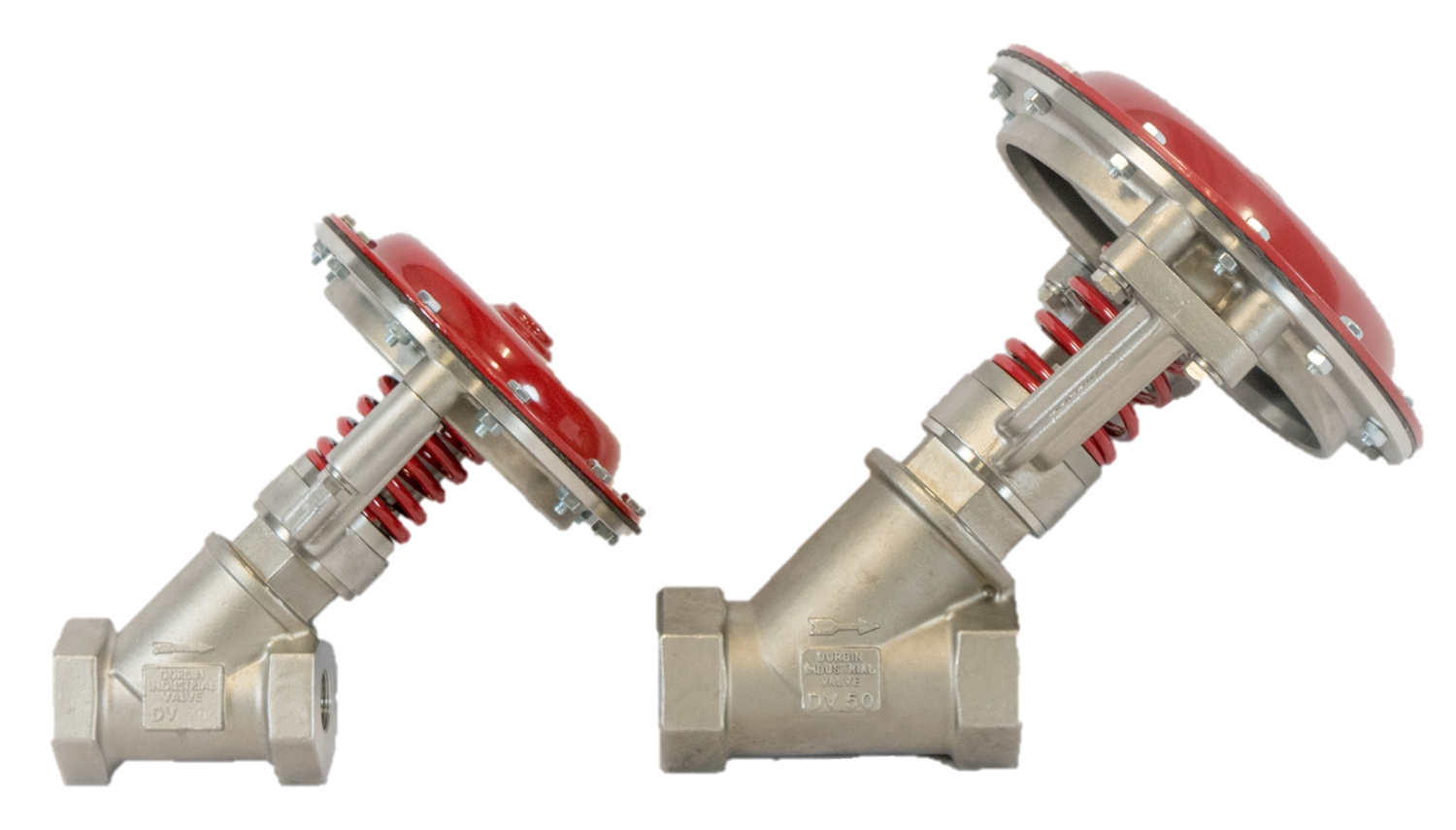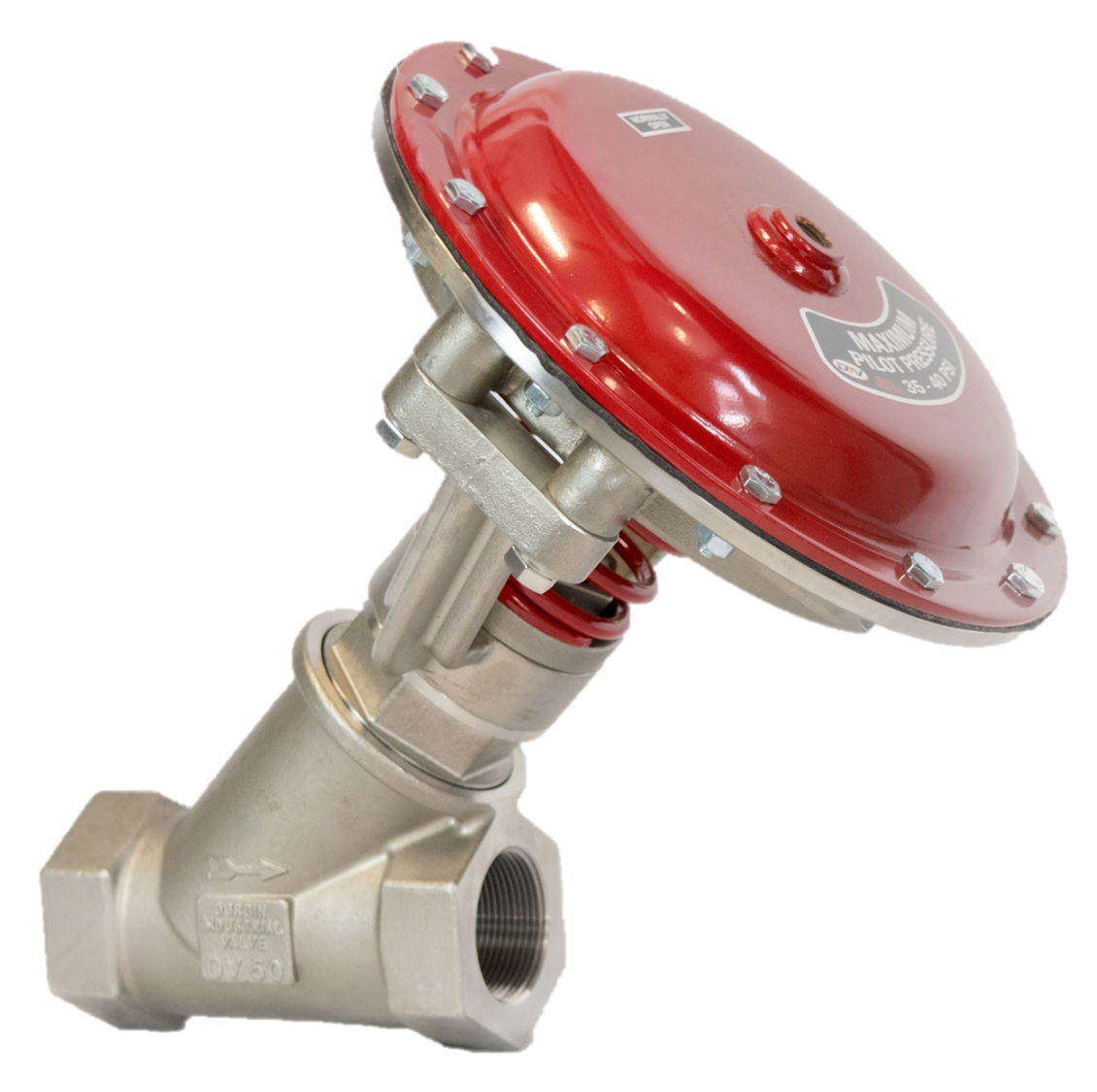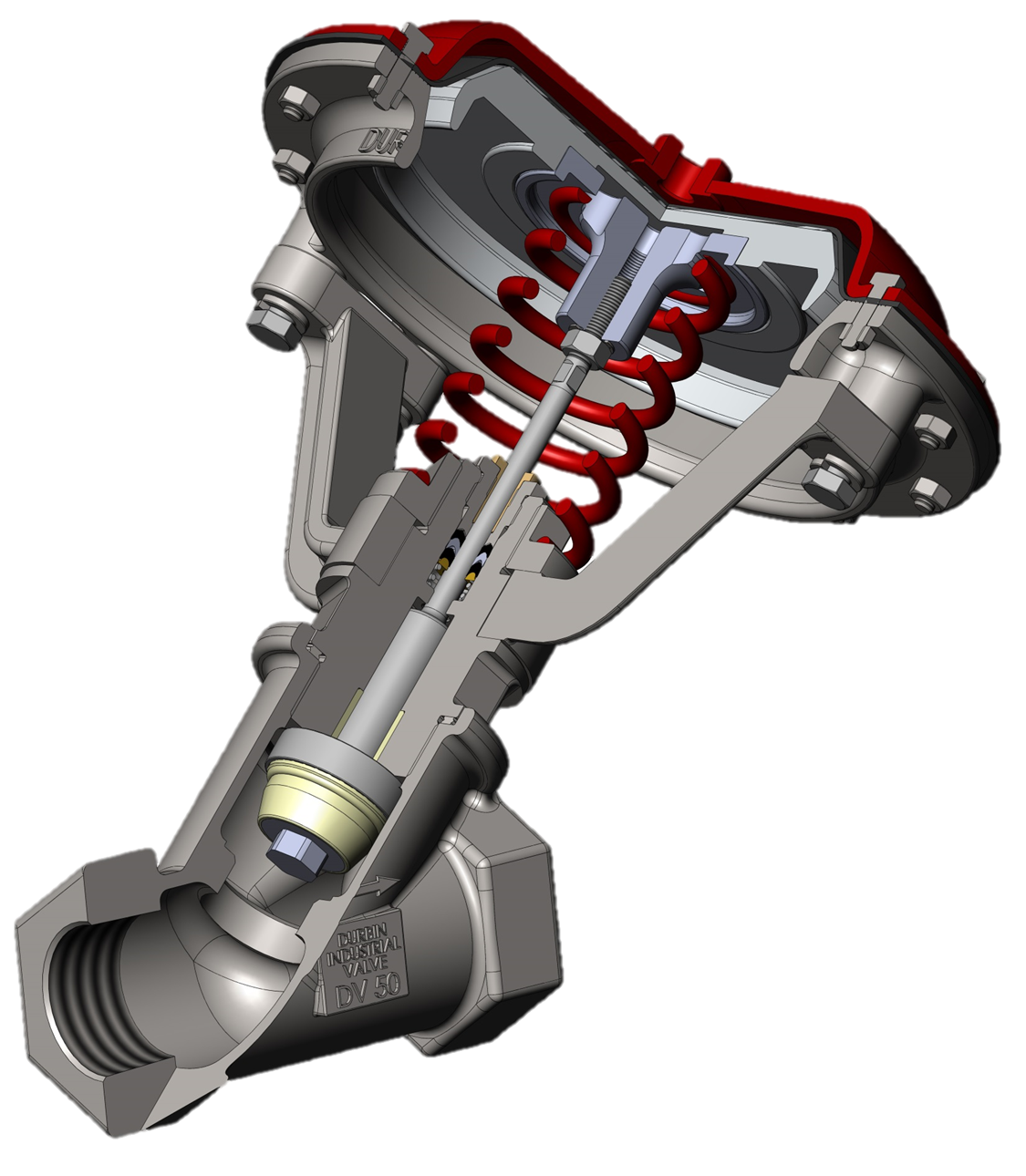 Valve Type: Angle Globe
Function: 2-way fixed orifice drain
Action: Normally Open
Actuation: Pneumatic
Pilot Range: 35-40 psi (2.4-2.8 bar)
Sizes: ¾" -1½" (DN 20 to DN 40)
Pressure Ratings: Up to 500 psi (34 bar) ASME Class 300
Temperature Ratings: -40°F to 450°F (-40°C to 231°C)
Connection Style: Threaded (NPT/BSPT) & Flanged (B16.5)
Seat Type: Soft Seat
Leakage Rate: ANSI/FCI 70-2 class VI
Cv: Maximum of 45
Media: Most process fluid types; gas, liquids and steam
Overview:

The Durbin Angle Drain Valve (DVS) is designed to provide the user with a fast and reliable normally open drain valve. The angled design allows for a rapid depressurization of your vessel, and the stem head and stem completely retract out of the flow path to increase speed and efficiency during the drain sequence.
Materials of Construction:

The wetted components are constructed entirely from corrosion-resistant materials. The valve body, actuating stem and seat are all constructed from stainless steel. The valve seal is made from a durable thermoplastic that withstands high temperatures and extreme process conditions. Packing consists of a strong PTFE material. Powder-coated spring and lids finish off this durable product offering to give an exceptional service life.
Application:

The DVS is designed to withstand the toughest environments. Typically, this valve is used on the drain side or downstream side of a vessel where high-velocity evacuations are the normal service application. This angled design is superior in allowing any foreign material to exit the valve rather than getting lodged in the valve body as is the case with traditional up-and-over globe-style valves.
Subscribe
Enter your email address to subscribe to this blog and receive notifications of new posts by email.
Copyright 2018 Durbin Industrial Valve, Inc