---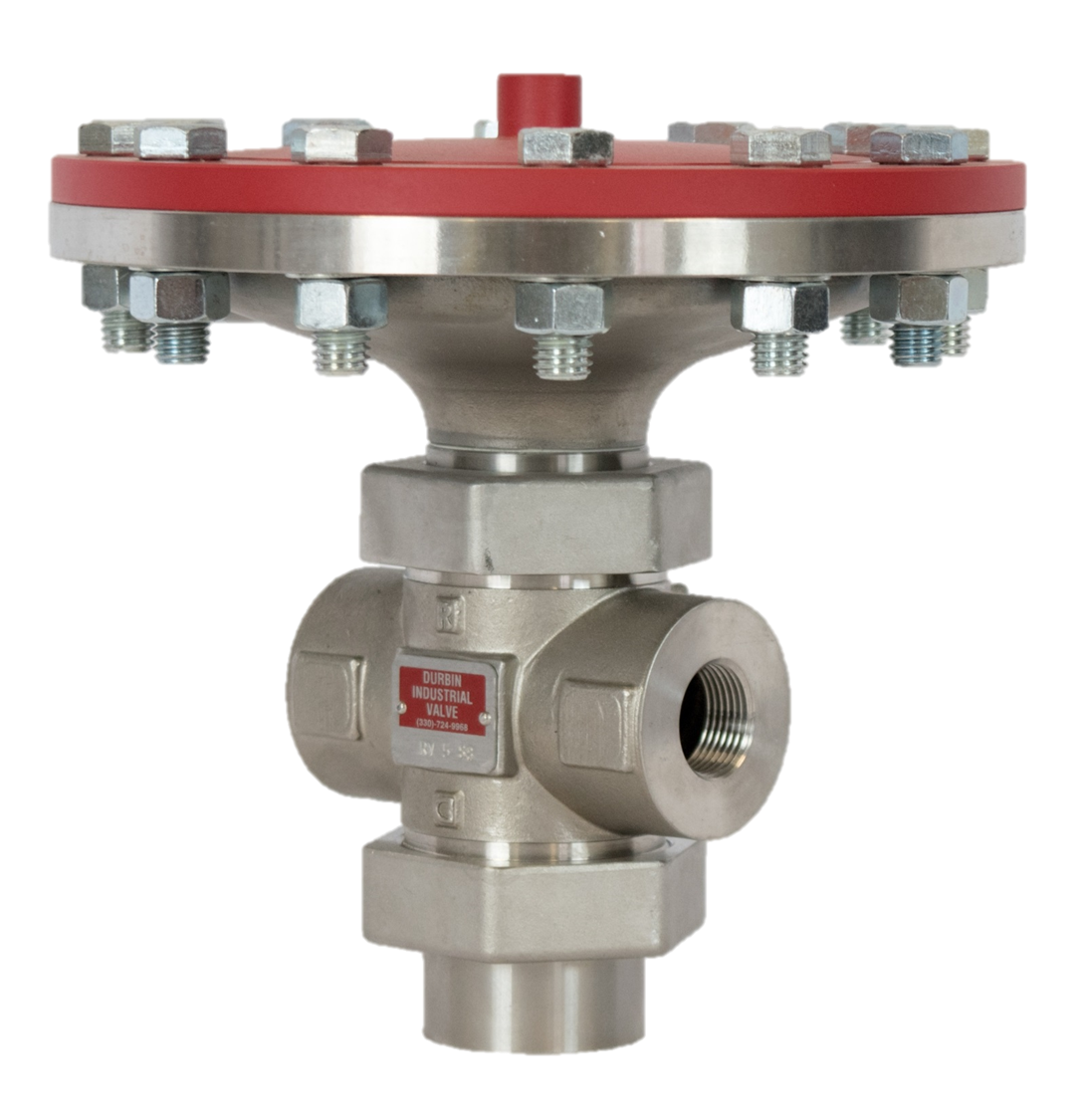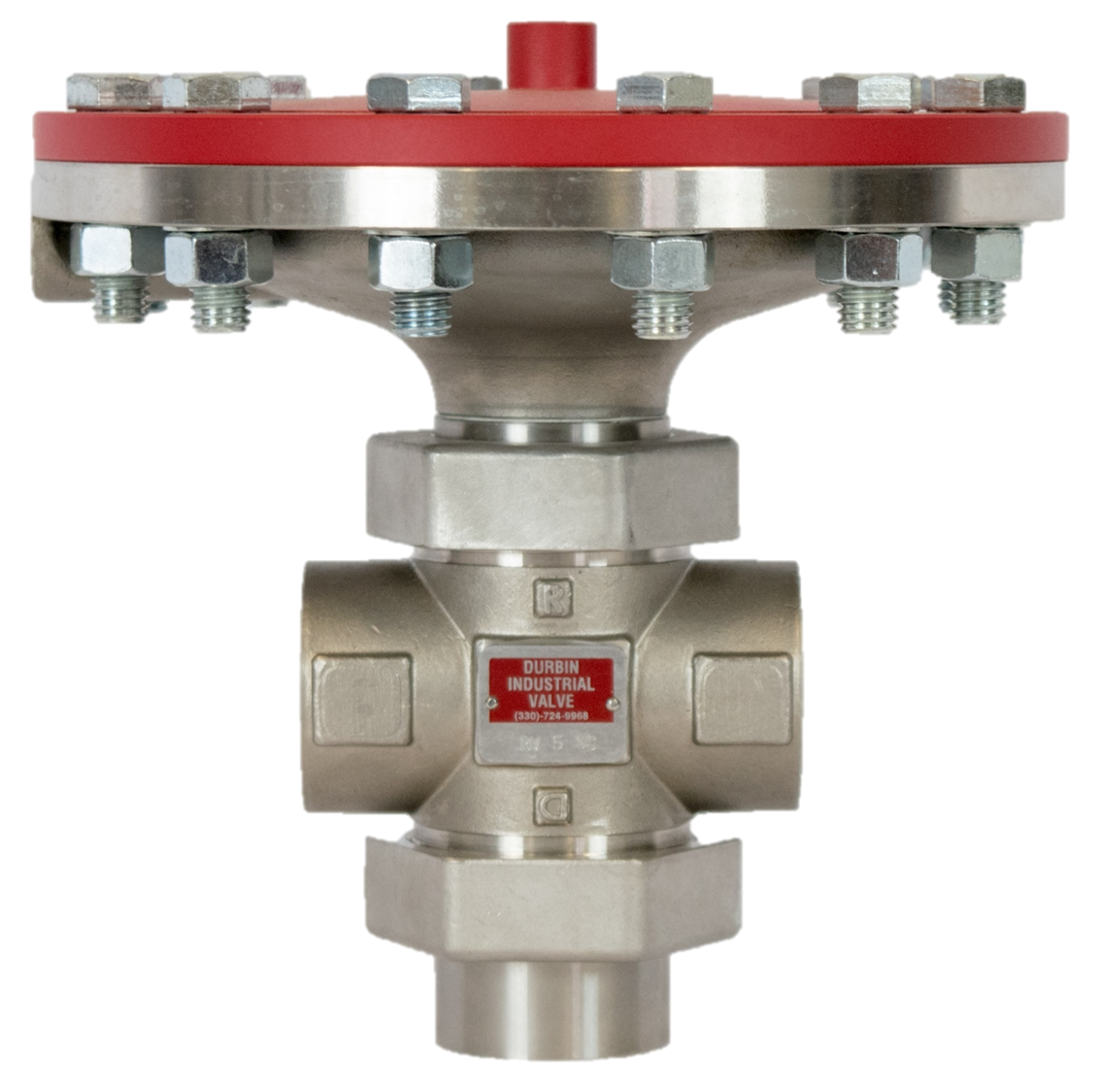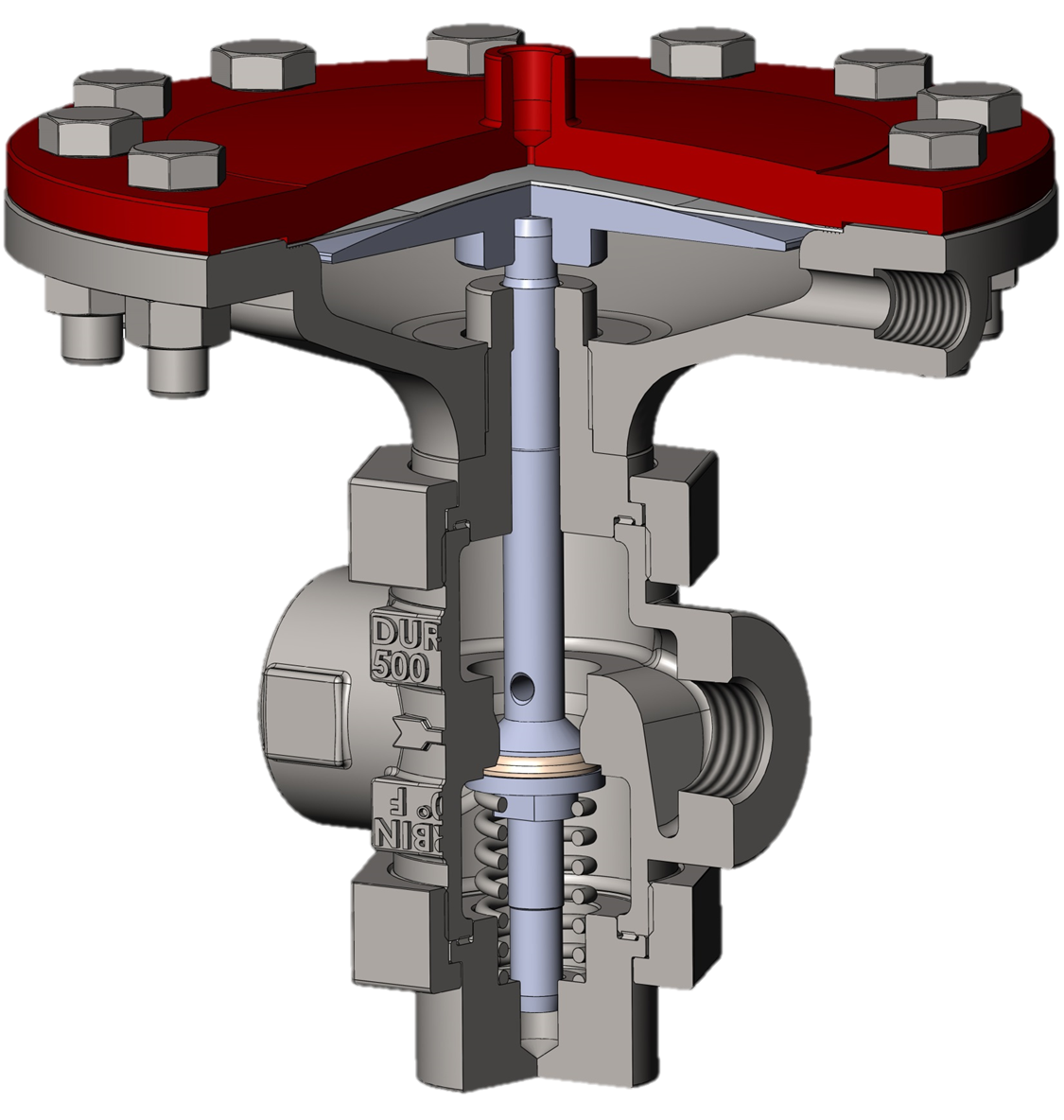 Function: Regulating
Action: Normally Closed
Actuation: Pneumatic/sensing line
Pilot Range: 90 psi maximum (6.2 bar)
Sizes: ½" - 1¼" (DN 15 to DN 32)
Pressure Ratings: Up to 300 psi (21 bar)
Temperature Ratings: -40°F to 450°F (-40°C to 231°C)
Connection Style: Threaded (NPT/BSPT)
Seat Type: Soft Seat
Leakage Rate: ANSI/FCI 70-2 class VI
Cv: Maximum of 17
Media: Most process fluid types; gas, liquids and steam
Overview:

The Durbin Regulating Valve Series (RV) is engineered to deliver a true 1:1 ratio. A mechanical balancing system which is ideal for low pressure-regulating applications is provided by using instrument air to the top of the dome at the desired output of valve and by using system feedback to the bottom of the dome.
Materials of Construction:

The RV's wetted components are made entirely from corrosion-resistant materials. The valve body, actuating stem and seat are all constructed from stainless steel. The valve seal is made from a durable thermoplastic that withstands high temperatures and extreme process conditions. The diaphragm is constructed from a durable PTFE material designed for continual service.
Application:

The RV is ideal when precise turn-down pressures are required. This valve can also be used in conjunction with multiple solenoid valves to deliver a stepped pressure trace. This simple but reliable mechanical control system can meet the demands of most critical pressure-control systems without the use of a PID control loop.
Subscribe
Enter your email address to subscribe to this blog and receive notifications of new posts by email.
Copyright 2018 Durbin Industrial Valve, Inc