---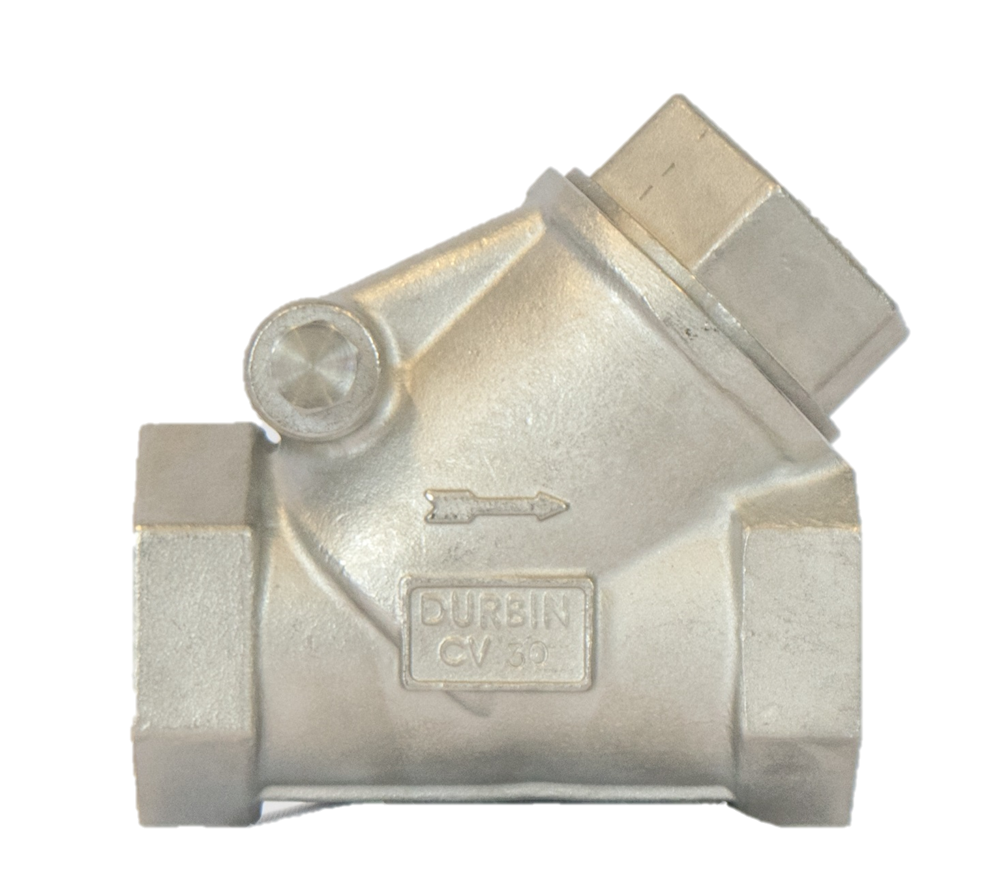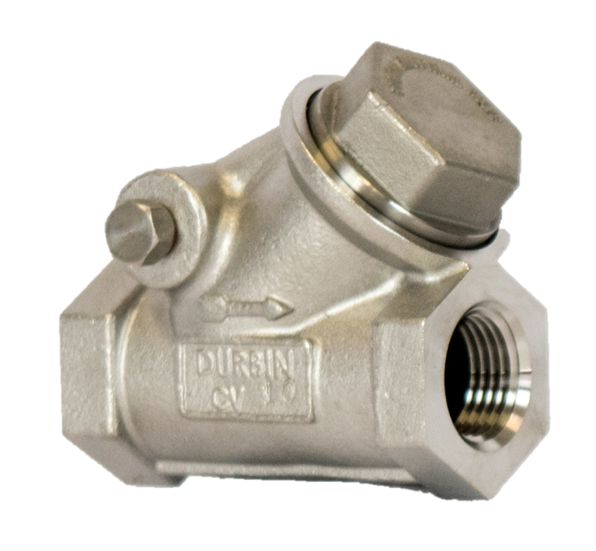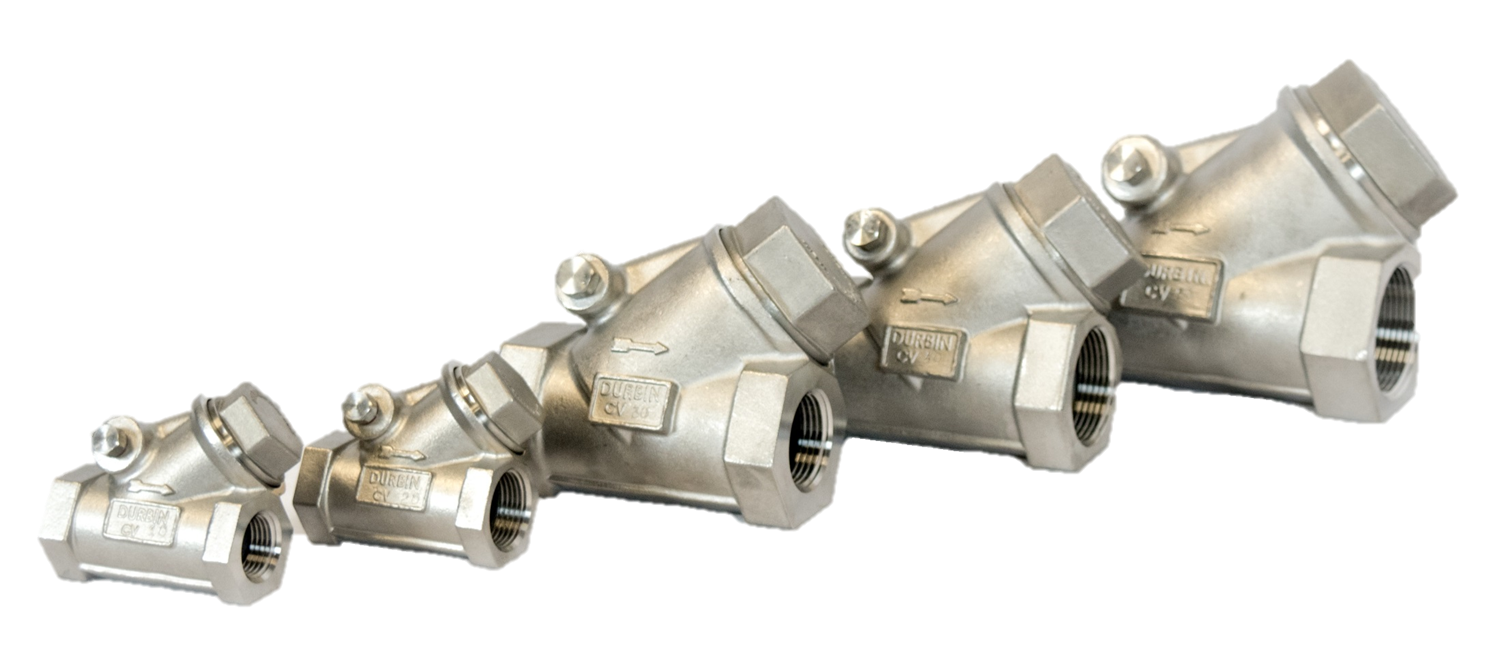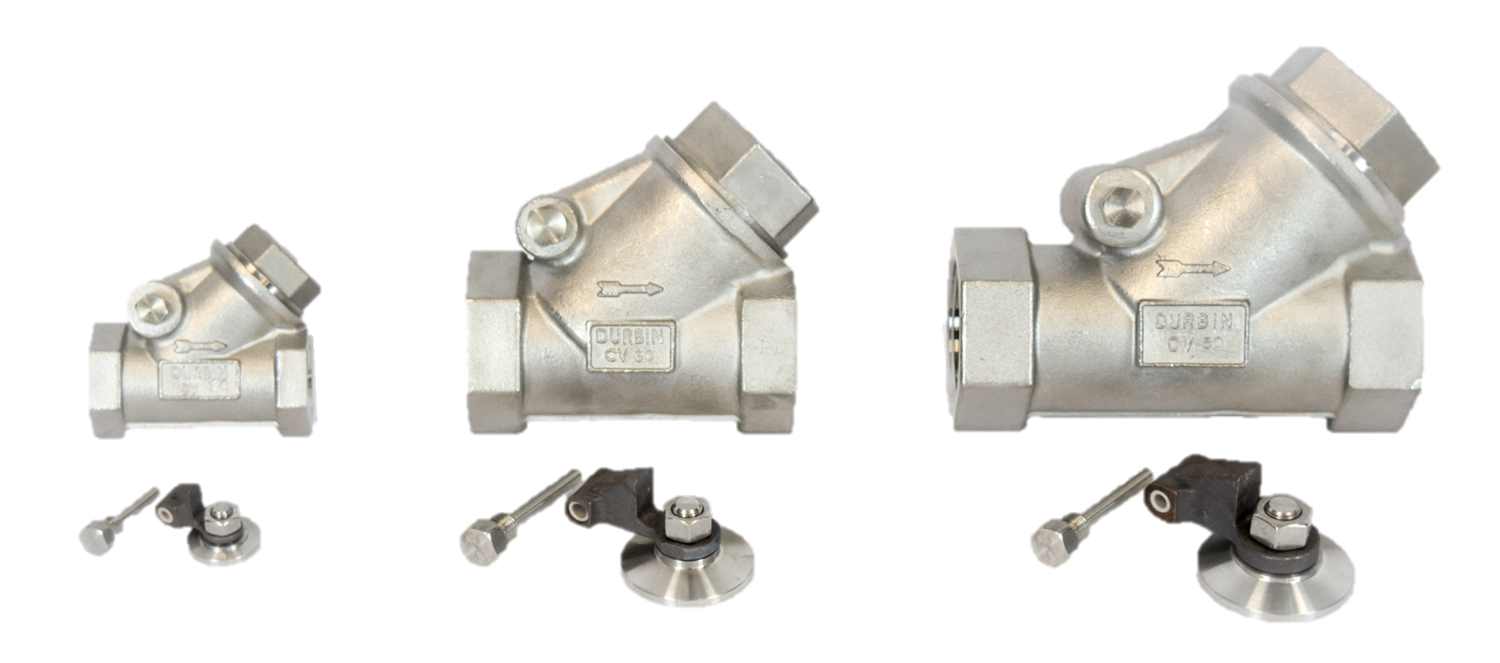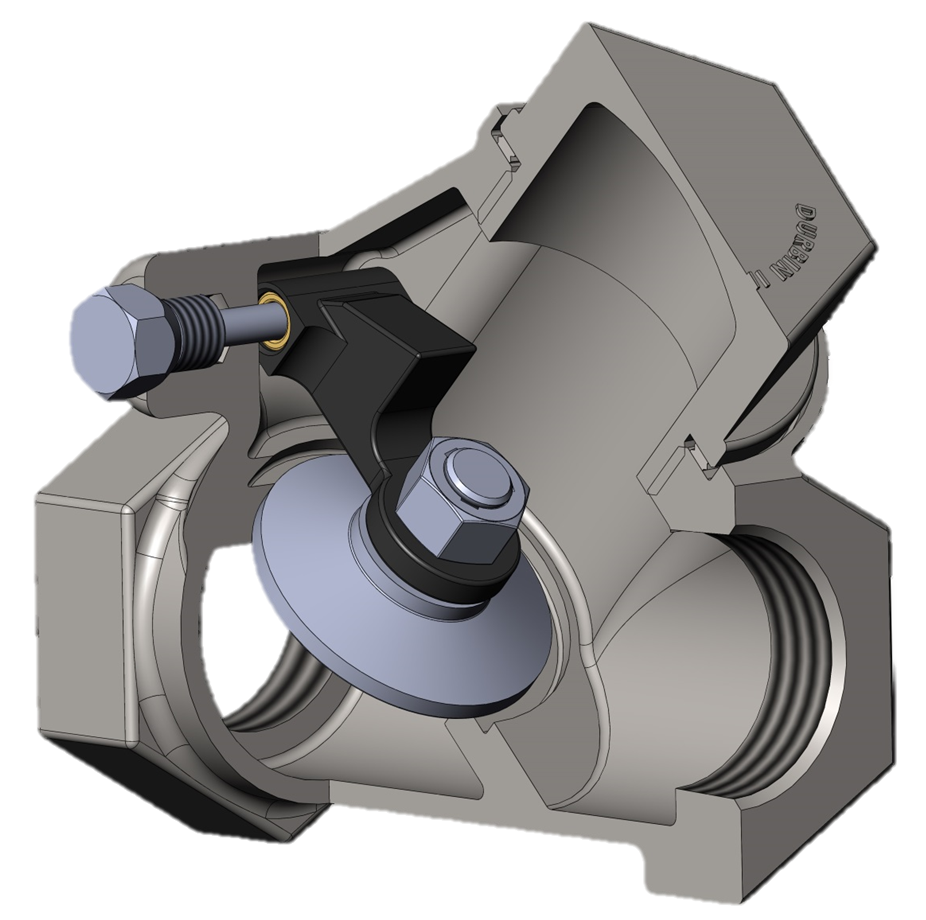 Function: Backflow prevention
Action: Normally Closed
Actuation: Gravity
Pilot Range: N/A
Sizes: ½"-1½" (DN 15 to DN 40)
Pressure Ratings: Up to 500 psi (34 bar)
Temperature Ratings: -40°F to 450°F (-40°C to 231°C)
Connection Style: Threaded (NPT/BSPT)
Cv: 45 maximum
Seat Type: Hard
Leakage Rate: ANSI/FCI 70-2 class IV
Media: Most process fluid types; gas, liquids and steam
Overview:

The Durbin Swing Check Valve (CV) was developed because of the lack of quality and reliability of swing check valves on the market. The materials of construction and the swing arm designs lacked the toughness and durability needed for such a vital part of any piping system. Durbin engineers reviewed some of the leading check valves on the market, exposing many design flaws, and sought to design the Durbin CV to correct the mistakes of other manufacturers.
Materials of Construction:

The Durbin Swing Check valve family's shell and disk are constructed from stainless steel, with heat-treated cast 17-4 PH Stainless used for the swing arm. This incredibly tough and durable material can withstand the brutal forces exerted during a water hammer or other rapid flashing situations. The one piece pin and plug design allows for easy maintenance.
Design:

The Durbin CV uses a one-piece, completely machined disk to ensure a complete and consistent sealing surface. The body and cap are investment cast to ensure the highest level of casting and machine precision. The swing arm is designed to increase the surface area of impact during a rapid expansion of fluid as well as to relocate the fulcrum point closer to the disk, thereby reducing the chance that the arm will bend upon impact. In addition, the pin rides in a thermoplastic bushing to prevent metal-to-metal wear as the arm pivots.
Subscribe
Enter your email address to subscribe to this blog and receive notifications of new posts by email.
Copyright 2018 Durbin Industrial Valve, Inc