2-WAY SOFT SEATED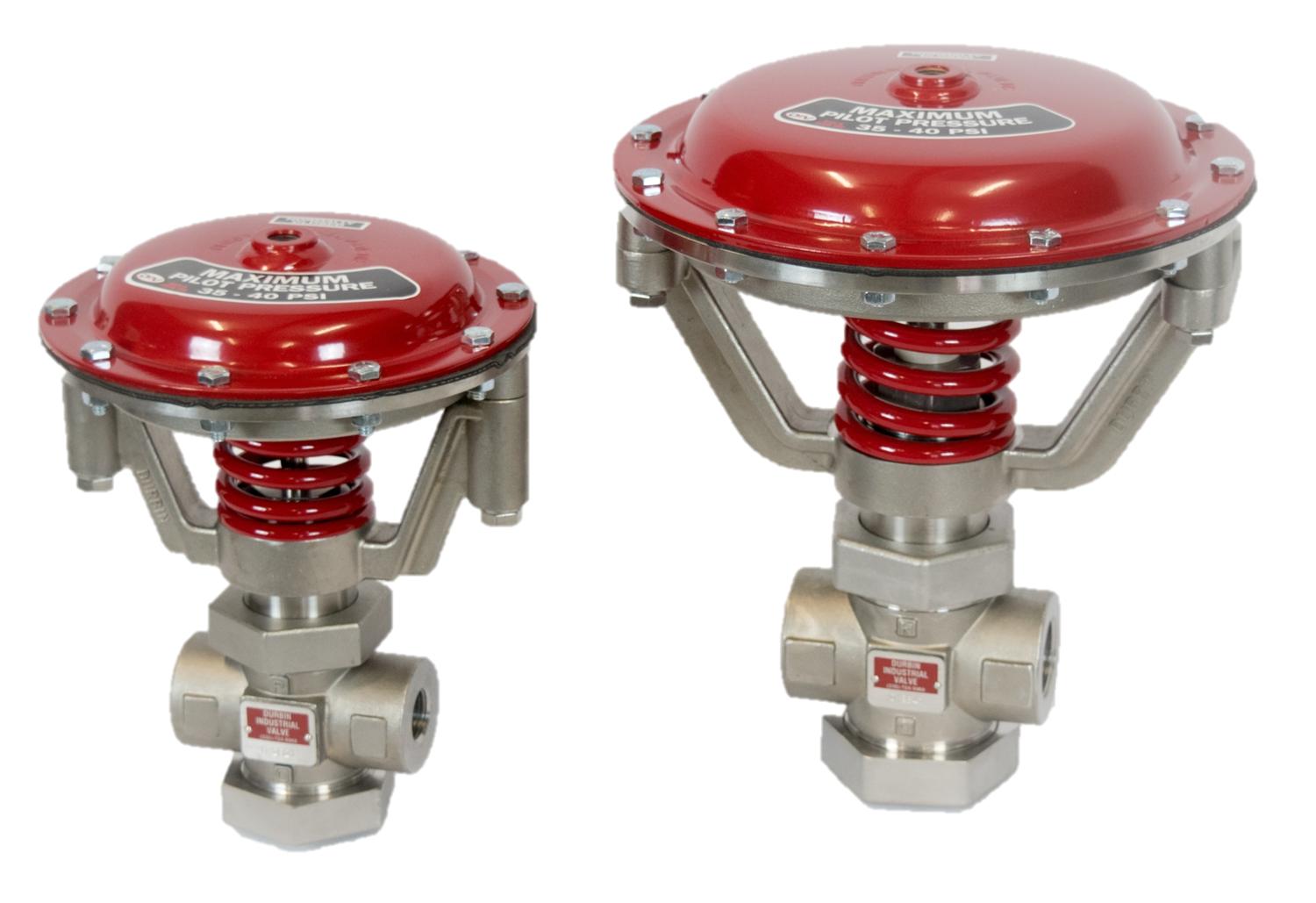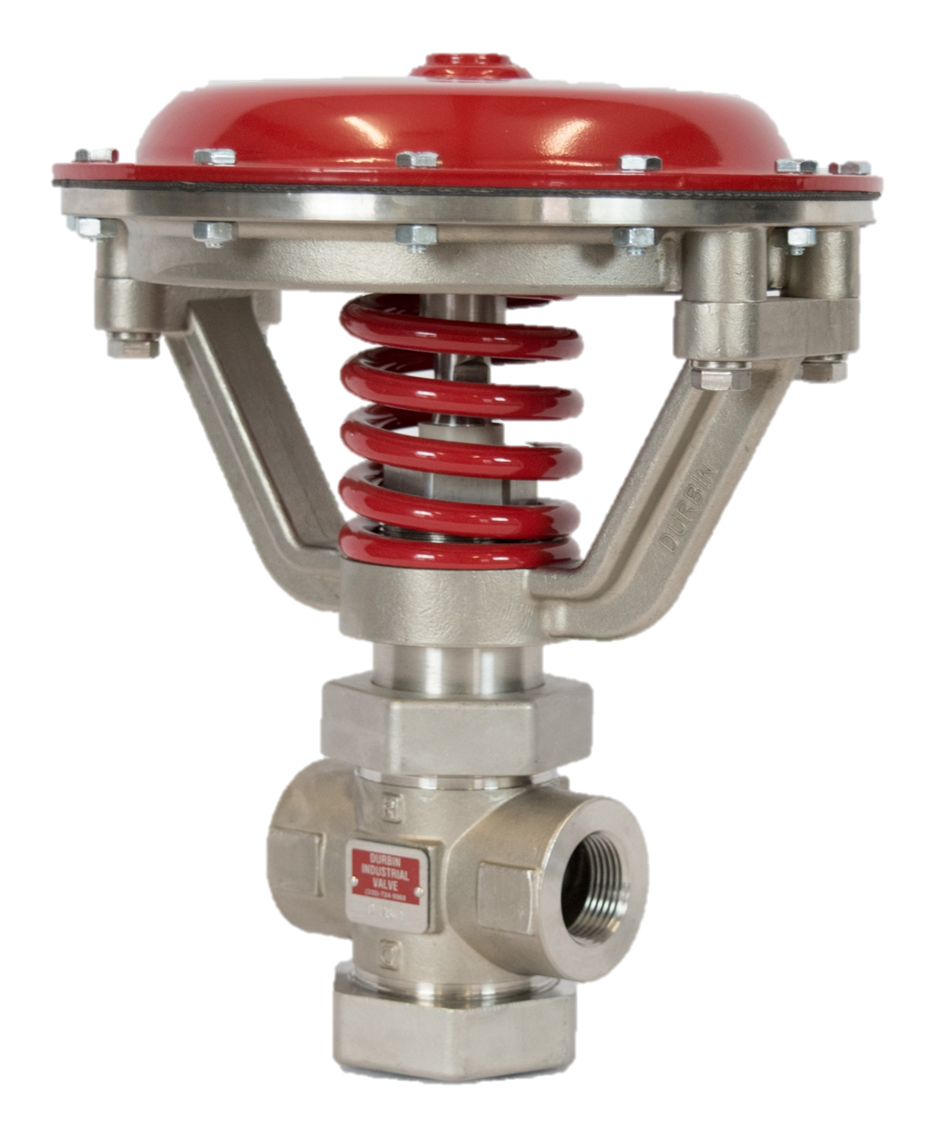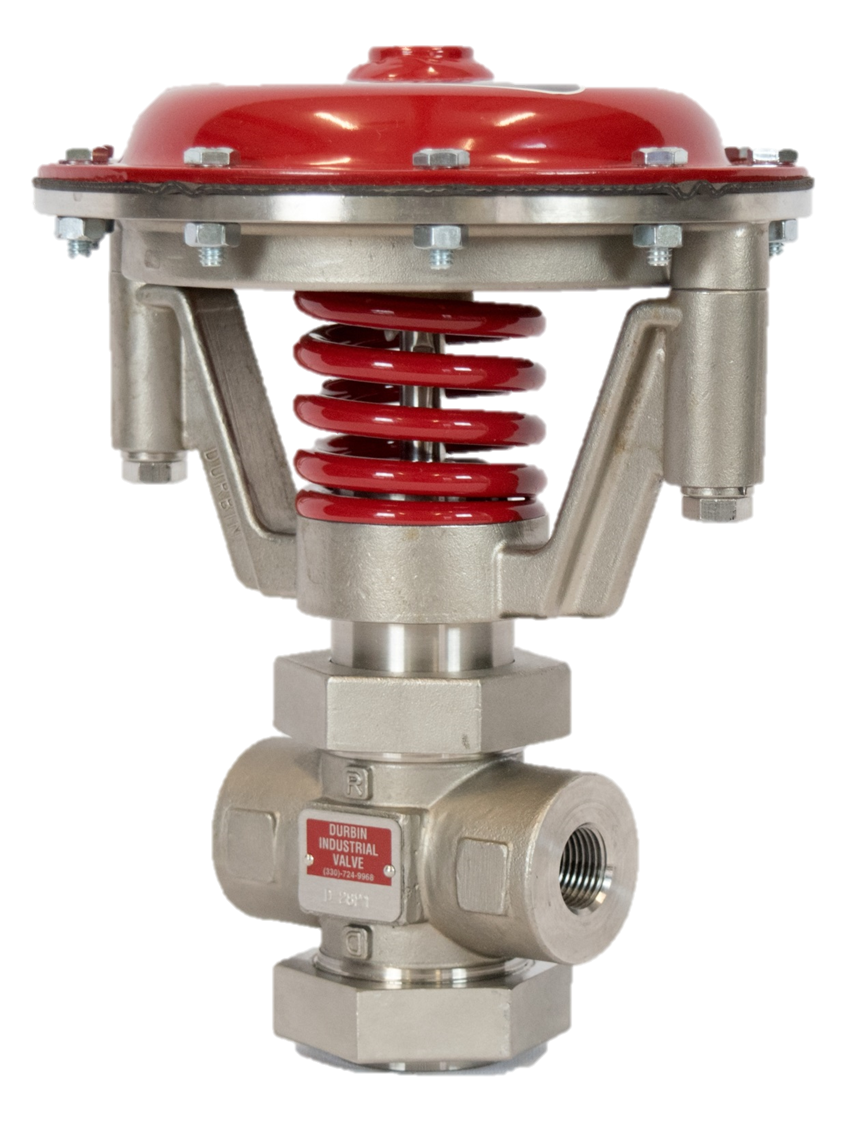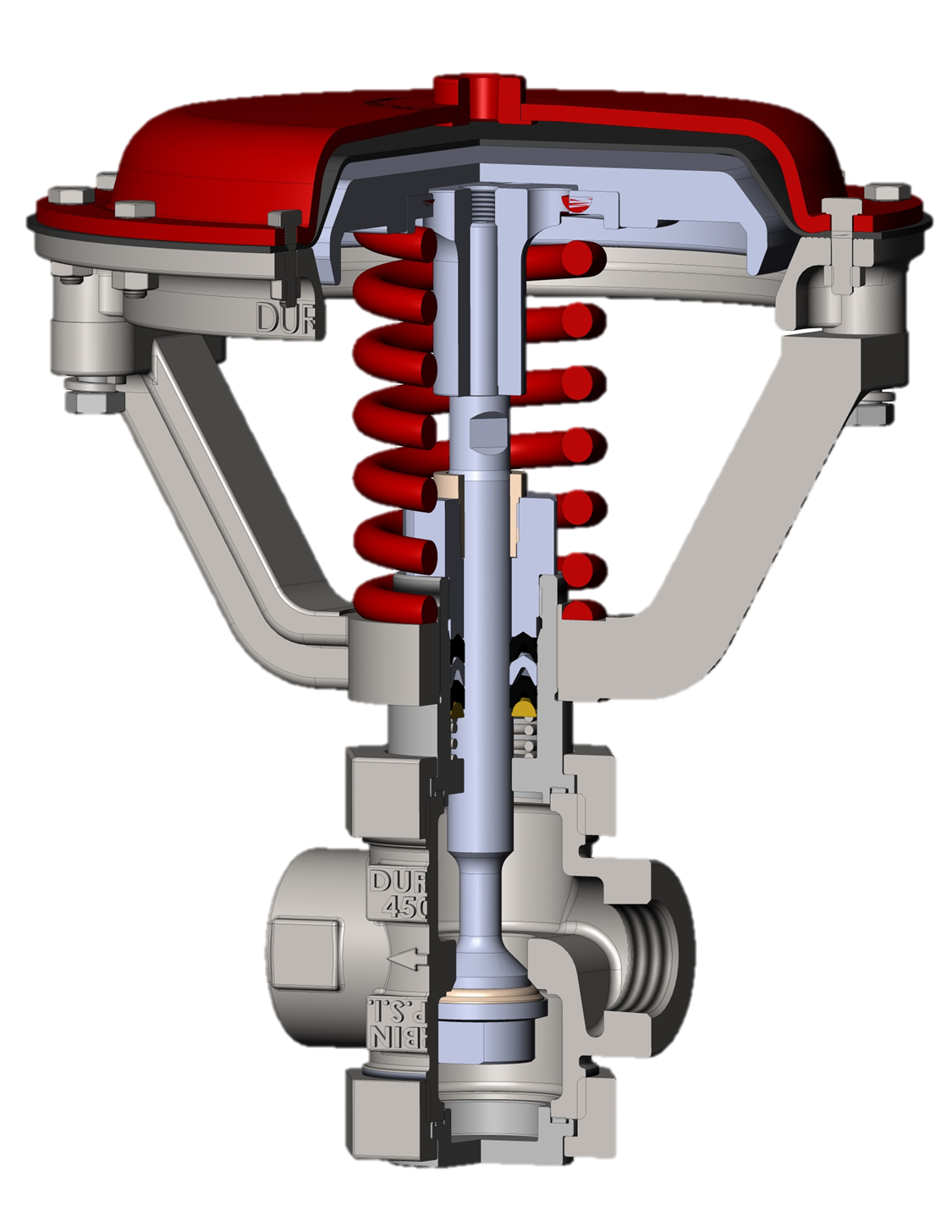 Function: 2-way / Isolation
Action: Normally Closed or Normally Open
Actuation: Pneumatic
Pilot Range: 35-40 psi (2.4-2.8 bar)
Sizes: ½"-1¼"(DN 15 to DN 32)
Pressure Ratings: Up to 500 psi (34 bar)
Temperature Ratings: -40°F to 450°F (-40°C to 231°C)
Connection Style: Threaded (NPT/BSPT)
Seat Type: Soft Seat
Leakage Rate: ANSI/FCI 70-2 class VI
Cv: Maximum of 30.25
Media: Most process fluid types; gas, liquids and steam
Overview:

The Durbin 500# series provides the rugged durability of traditional process- control valves with the added benefits of modern technology and upgraded materials. The valve is available in normally closed or normally open (fail-safe close or fail-safe open).
Materials of Construction:

The Durbin 500# series is constructed of stainless steel to protect against the damaging effects of corrosion . All wetted components are constructed from corrosion-resistant materials (CRAs) or are engineered plastic materials.





Application:

This valve series is ideal for applications where a high cycle life and repeated positive shutoff is required. This 2-way valve can be used to isolate one process fluid from another, to supply fluid or to provide a fast evacuation if normally open. Whether it is high-temperature steam, or low- temperature cooling water, the Durbin 500# series can handle the application with the reliability, durability and repeatability that customers desire.
Subscribe
Enter your email address to subscribe to this blog and receive notifications of new posts by email.
Copyright 2018 Durbin Industrial Valve, Inc