---
Protected by US Patent No. US 10,428,965
ANGLE CONTROL VALVE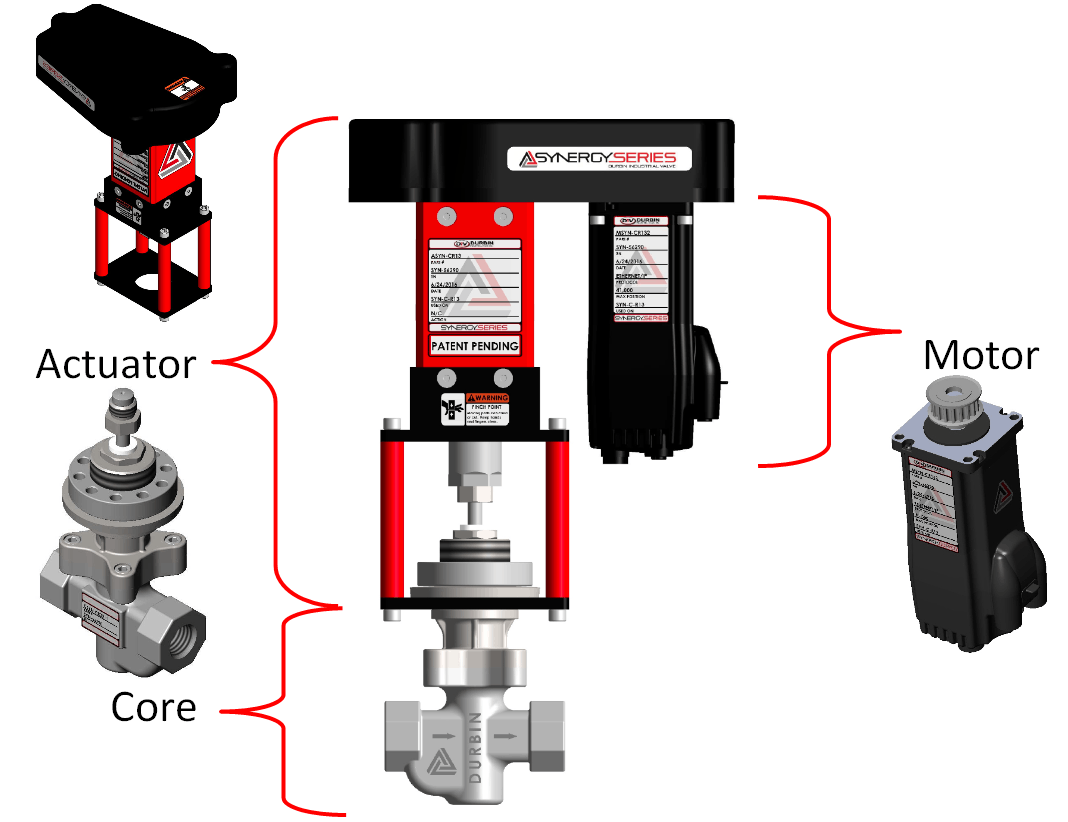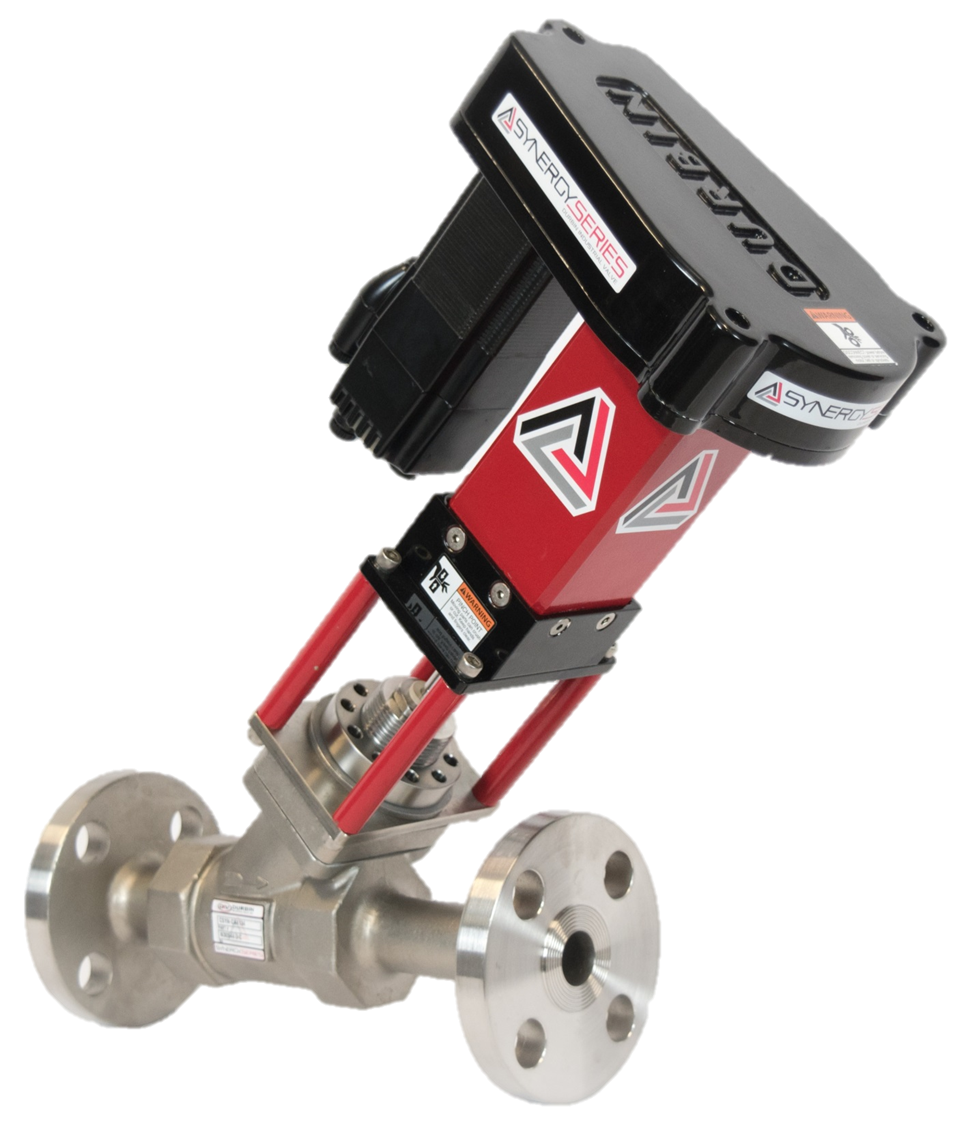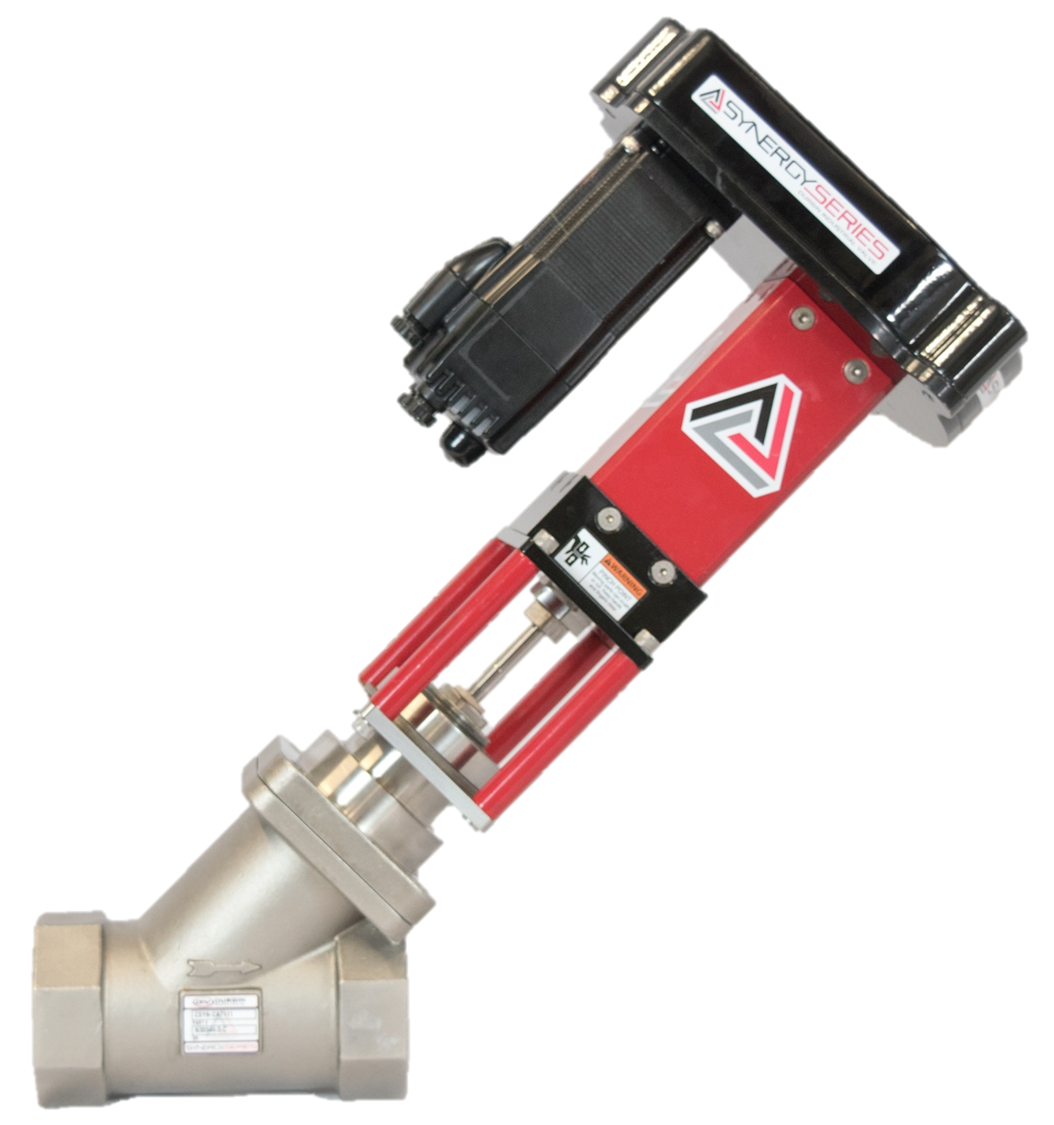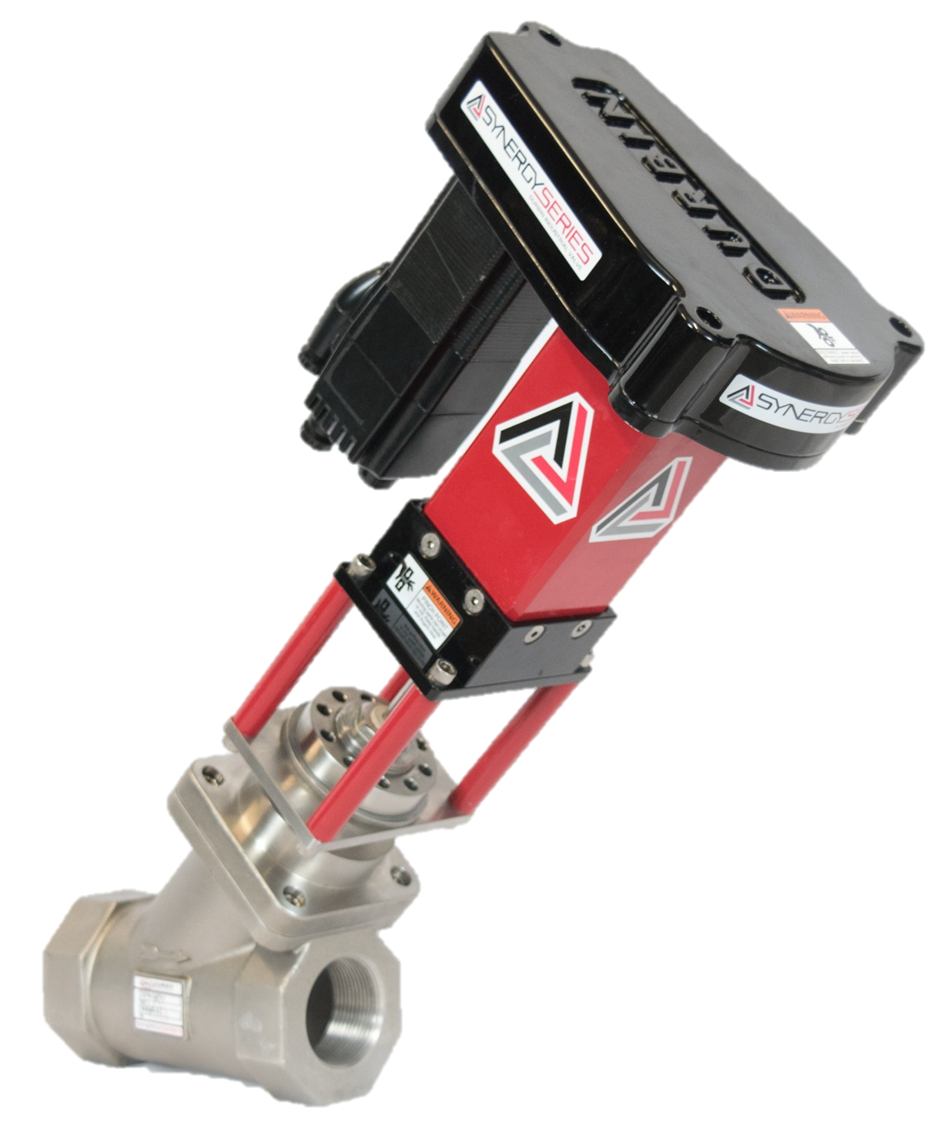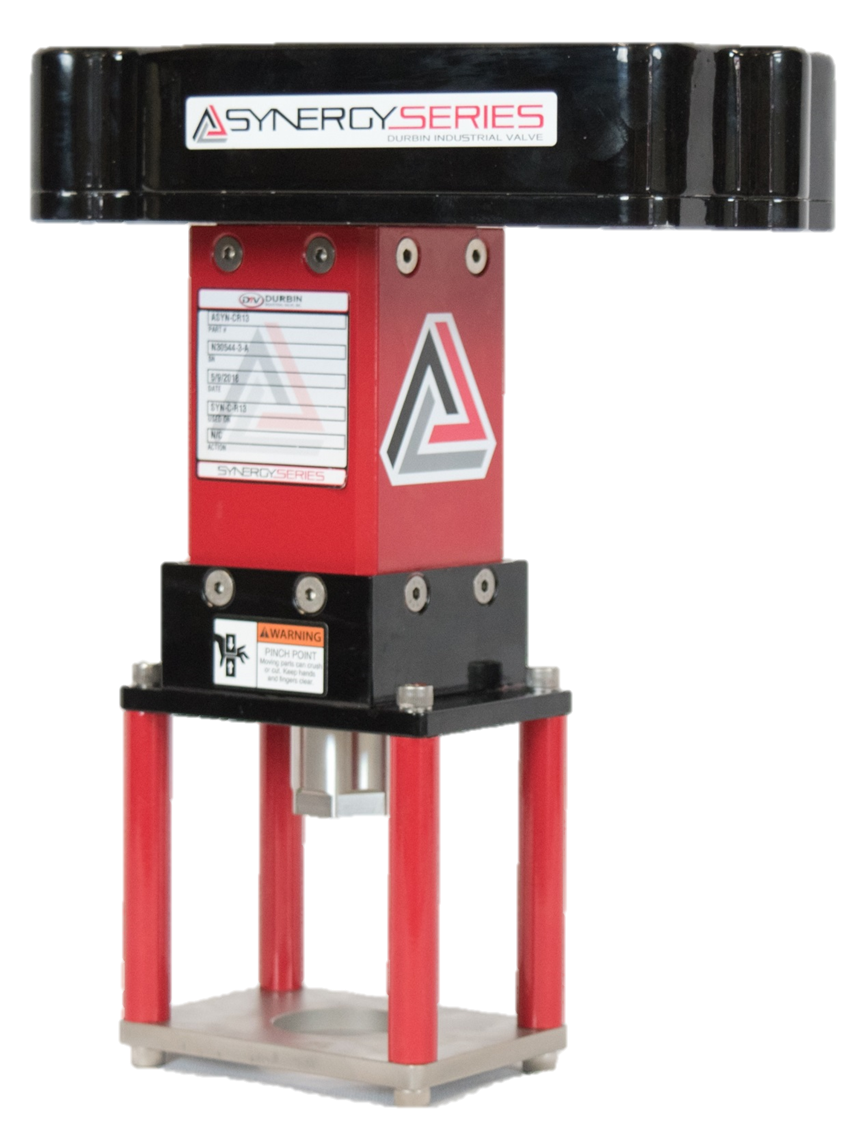 Function: Control
Action: Normally Open
Actuation: Electromechanical
Electrical needs: 24 V DC, 5A (maximum draw)
Communication: Analog 4-20 mA, 0-10 V, Ethernet/IP**
Sizes: ¾"-1½" (DN 20 to DN 40)
Pressure Ratings: Up to 500 psi (34 bar) ASME Class 300
Temperature Ratings: -40°F to 450°F (-40°C to 231°C)
Connection Style: *Threaded (NPT/BSPT) & Flanged (B16.5)
Seat Type: Soft Seat
Leakage Rate: ANSI/FCI 70-2 class VI
Cv: Maximum of 45
Flow Characteristics: Linear
Media: Most process fluid types; gas, liquids and steam
*Custom connection types available upon request with extended lead times
**Other digital protocols available
Overview:

The Synergy Series Angle control valve has been designed to give the user unparalleled precision, accuracy, repeatability, reliability, and speed. The electromechanical actuator, with internal spring return upon signal loss, power loss or E-stop,

provides precise and instantaneous motion. This will allow your control systems to react more quickly and with more repeatability than ever achieved with conventional pneumatic actuators or pneumatic actuators with positioners.
Materials of Construction:

The Synergy series core is comprised of stainless steel components. The seal material is made from an engineered thermoplastic to provide durability and longevity under the most grueling control applications. With the added benefit of the reseating capabilities, this seal material will outlast and outperform any valve seal plug on the market today. The actuator is composed of stainless steel materials and powder-coated aircraft aluminum. The internal actuator components are made from hardened steel to give years of service life.
Application:

The Synergy Series Angle control valves can be used in a wide variety of applications. However, this particular version has been designed specifically for your drain and step-down sequences. The angled design provides fast evacuation and an efficient flow path for your drain valve needs. If precise control, fast reaction times, fast opening times, accurate positioning, longevity, feedback, repeatability, and simplicity of operation are things that you are looking for in a control valve or drain valve, then the Synergy Series is your answer!
Subscribe
Enter your email address to subscribe to this blog and receive notifications of new posts by email.
Copyright 2018 Durbin Industrial Valve, Inc